"Necklace Crosses"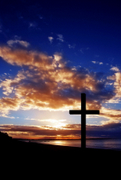 "Necklace Crosses"  Web Site is totally dedicated to our Lord and Savior Jesus Christ.
If you enjoy the Christian Life you will love it here. If you are not a Christian you are definitely in the right place.
Through Christ a wonderful life is available here on earth, and an even more exciting life in eternity.
To the left is a menu that will take you to most of the pages on this website. The site map (top left) contains a list of every page).
The cross pictures on this site are of some of the largest, oldest, and most unique and famous crosses in the world. They have been donated by others for your enjoyment.
The Cross Necklaces are available in many different colors, (including Birthstone Colors), and are very affordable.
There is also fun and challenging Bible Trivia, and some of the very best Free Christian E - cards.
Easy to Navigate
Menu/Guide (Left of this page)

Site map (top left) leads to all the pages on this website

Keyword search (top left) enter your search word


Samuel Mills
"It's easier to say "no" to the world
when you have first said "yes" to the Lord





Christian News