"About Us"
The Necklace Crosses Website
Hello, my name is Samuel Lynn Mills. Thank you for visiting our "About Us" page. The reason for these websites, ("Trusting in Jesus," and "Necklace Crosses") is that I have a deep desire to serve, encourage and lead others to Christ, to share my Christian experiences with others and let them know that God is a good God, and that He has more good things in store for us than we can ever ask or think.
If we allow Him He will lead us through, around, or over the troubles of life, and in the process fill us with peace and joy that passes all understanding.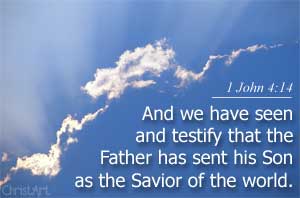 As a young child my mother led me to the Lord with a Plan of Salvation so simple that even a child could understand. That experience with Christ was indelibly imprinted in my memory.
It would be wonderful if I could say that during all those years I never made a mistake! We Christians like to refer to them as mistakes. However, God as our loving and caring Heavenly Father forgives all our sins and never gives up on us.
We live in a world of brokenness; broken dreams, hearts, and plans. This world desperately needs the intervention, guidance and peace that can only come from the supernatural care of the Holy Spirit.
I have committed my life to the study of God's word and have seen the results of His mighty power over and over again. I have a "Bachelor's Degree" in Church Ministry and am diligently working toward the "Master's Degree" in Christian Studies.
The following is a beautifully written poem that many Christians can relate to. It certainly speaks for me!
I Met My Master
I had walked life's path with an easy tread,
Had followed where comfort and pleasure led;
And then by chance in a quiet place
I met my Master face to face.

With station and rank and wealth for goal,
Much thought for body but none for soul,
I had entered to win this life's mad race-
When I met my Master face to face.

I had built my castles, reared them high,
Till their towers had pierced the blue of the sky;
I had sworn to rule with an iron mace
When I met my Master face to face.

I met Him and knew Him, and blushed to see
That His eyes full of sorrow were fixed on me;
And I faltered, and fell at His feet that day
While my castles vanished and melted away.

Melted and vanished; and in their place
I saw naught else but my Master's face;
And I cried aloud: "Oh, make me meet
To follow the marks of Thy wounded feet."

My thought is now for the souls of men;
I have lost my life to find it again
Ever since alone in that holy place
My Master and I stood face to face.

Author Unknown
Because other Spirit lead Christians contribute to these websites I refer to this page as "About Us," and very often on the other pages as "we", or "us."
Both websites are growing and now reach over 159 countries each month. My prayer is that these pages will glorify our God, be a beacon of hope, and a guide for others.
I would love to hear from you. Please use the About Us form at the bottom of this page to ask questions, make comments, or request prayer.
Thanks again for visiting my About Us page.
Blessings,
Samuel