"Cross on Mount Royal"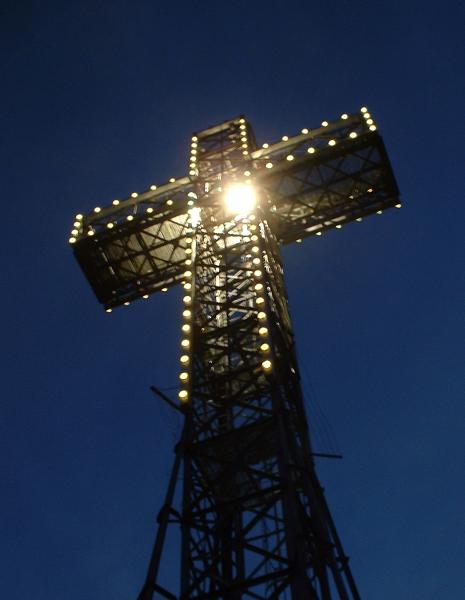 The Cross on Mount Royal - "Mount Royal" is the name of a mountain on the Island of Montreal, immediately north of downtown Montreal, Quebec, Canada, the city to which it gave its name.
Atop the mountain is a Giant 31.4-meter-high illuminated cross, installed in 1924 by the Société Saint-Jean-Baptiste and now owned by the city. It was converted to fibre-optic light in 1992. The new system can turn the lights red, blue, or purple, the last of which is used as a sign of mourning between the death of the Pope and the election of the next.
The First cross was placed on the mountain in 1643 by Paul Chomedey de Maisonneuve, the founder of the city. The cross was placed there to fulfill a vow he reportedly made to the Virgin Mary when requesting her to stop a devastating flood.
Next Picture


Previous Page

Home