The St Augustine Tall Cross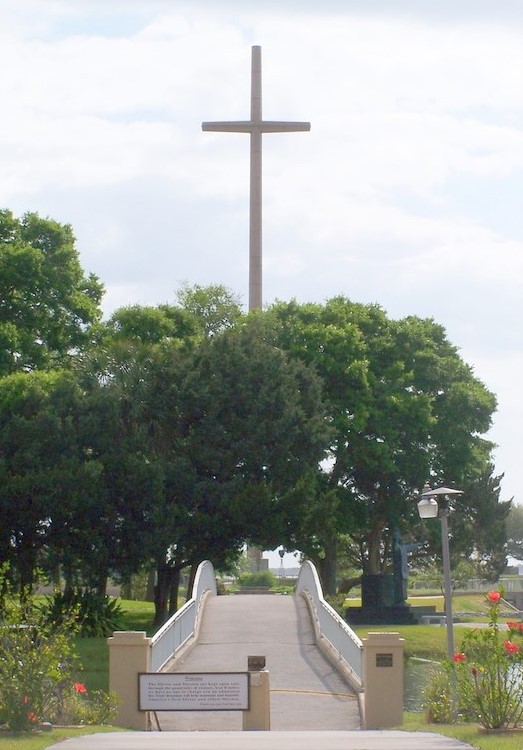 The 208ft Tall Cross in St. Augustine, FL
The 208ft Mission of Nombre de Dios cross located in St Augustine, FL is possibly the marker for one of the most sacred and historic sites in the United States.
Located in St Augustine, the oldest City in the US, it was erected in 1965 to commermorate the mission's 400th anniversary. It stands 208ft tall and overlooks the Intercostal waterway.
It stands on what is thought to be the site of the first mission in the the US. it was established soon after St. Augustine in 1565 and still very much in use today.
This Cross possibly marks the location of the earliest permanent presents of Christianity in the US.
The first Spanish village in Florida and the landing site of the Pedro Mendez de Aviles expedition are located close by.
It is Open to the public and makes a great stop.
The Address is: 27 Ocean Avenue Saint Augustine, FL 32084