Cross Necklace Business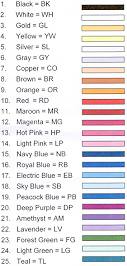 This is a home based, cross necklace business with guaranteed profits.
The product is a beautiful Cross Necklace made from horseshoe nails and colored wire. The necklaces are fun to make and easy to sell.
The company also has a great "buy back program" that requires no selling on your part.
The starter kit comes with all the necessary materials to make 25 complete cross necklaces.
It comes with complete instructions, including a video with assembly and marketing guidance.
These beautiful cross necklaces can be sold virtually anywhere - online, at craft fairs, to retailers and fundraisers.
You can give lots of them away and still make money.
People of all ages love them.
Seek the Lord's guidance to know if it is right for you.
Wishing you peace, joy and prosperity.
For more information Click on the link below.
Samuel
---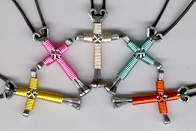 Who else wants to make $2000 a month with these cool little crosses!